The artificial subsurface drainage systems that underpin the extraordinary agricultural productivity in the upper Mississippi River Basin are also a major contributing pathway for nutrients causing the Gulf of Mexico hypoxic zone, one of our nation's most pressing water concerns. Growing global food and biofuel demand combined with increasing societal pressure for clean water mean land-grant university Extension programs in the Midwest must now offer the agricultural community knowledge and capacity to meet productivity goals in ways that don't result in environmental degradation. I-DROP's vision for an agricultural water quality Extension program centers on fostering relationships that lead to economically thriving farms and clean water outcomes.
Current outreach initiatives
Mississippi River Basin Nutrient Reduction Measurement Framework

The goal of this work is to develop a measurement framework that Mississippi and Atchafalaya Basin (MARB) states will use to report nonpoint source nutrient loss reductions individually by state and in aggregate for the MARB. This framework will include tools that aggregate conservation actions to date and those conservation actions planned in the future, so that the Hypoxia Task Force can assess progress towards basin-wide water quality goals. In short, this work will develop a framework for tracking nonpoint source nutrient loss reductions via a database/inventory of appropriate conservation practices.
Collaborators: Dr. Jane Frankenberger, Purdue University; Ms. Amanda Gumbert, University of Kentucky Extension; Dr. Matt Helmers, Iowa State University; Ms. Rebecca Power, University of Wisconsin Extension.
10 ways to reduce nitrate loss from drained lands: A comprehensive multimedia outreach package
Consistent and thorough information is required to provide clarity about conservation drainage and conservation cropping practices to aid in on-farm decision making by farmers, crop advisors, and drainage professionals, and to assist with informed policy decisions and cost effective watershed planning by local, state, and federal agency staff and watershed and conservation groups. This project will develop new educational products supporting a nearly complete 44-pg booklet entitled Ten Ways to Reduce Nitrogen Loads from Drained Cropland in the Midwest to increase the reach of this material, and to improve understanding of these water quality practices across the multi-state region. See the project page here and download the booklet here.
Collaborators: Dr. Jane Frankenberger, Purdue University; Dr. Chris Hay, Iowa Soybean Association; Dr. Matt Helmers, Iowa State University; Dr. Gary Sands, University of Minnesota
Illinois Nutrient Loss Reduction Strategy Practice Implementation Survey (click here for results)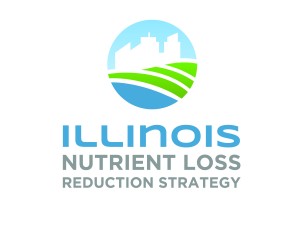 With the Illinois Nutrient Loss Reduction Strategy now in place, the next vital step is to track the state's progress towards our water quality improvement goals. Many of the recommended practices can only be tracked via survey questions (for example, information about on-farm nitrogen management). Moreover, while information can be gleaned from the NRCS or FSA about practices that involve federal incentive payments (like bioreactors or cover crops), there may be producers who adopt those practices without governmental assistance. The goal of this work is to produce statistically defensible estimates of several in-field and edge-of-field practices conducted by Illinois farmers as those practices relate to the Illinois Nutrient Loss Reduction Strategy. Survey results will be available December 1, 2016 here.
Funding Partner: Illinois Nutrient Research and Education Council and The Illinois Farm Bureau
Lead PI: Dr. George Czapar, Associate Dean and Director of University of Illinois Extension, University of Illinois
Collaborators: Mark Schleusener, Illinios State Statistician, USDA NASS