Denitrifying woodchip bioreactors remove nitrate from subsurface ("tile") drainage water without significantly impacting production ground or crop yield. Inside a bioreactor, provision of a solid organic carbon source in addition to maintenance of anoxic conditions allows the natural process of denitrification to be enhanced, meaning waters leaving these treatment systems have reduced nitrate loads.
Bioreactors for Illinois: Smaller, Better, Faster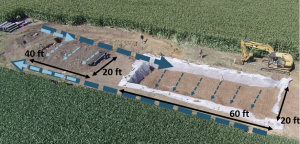 Considering the scale of new water quality goals, there is an increasing need to design bioreactors to remove nitrate more effectively under both high and low flow rates, from cool early-season drainage, and with a smaller bioreactor footprint. The goal of this work is to test novel full-size bioreactor designs intended to maximize nitrogen removal while limiting land removed from production. Four novel bioreactors will be designed, built, and monitored: two for treatment of ditch drainage ("Ditch Bioreactors"), one will include a step-feeding system for high flows ("High-Flow Booster Bioreactor"), and one will take advantage of solar heating to better treat low temperature drainage water ("Heat-enhanced Bioreactor").
Co-PI: Dr. Richard Cooke, Biological & Agricultural Engineering, University of Illinois (Dr. L. Christianson, Lead PI)
Transforming Denitrifying Bioreactor Research and Applications: Unveiling the Inside of the Black Box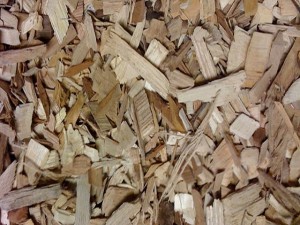 Widespread denitrifying 'woodchip' bioreactor implementation is needed to significantly decrease nitrate loads on a regional scale, and the major technical and financial tasks that this entails demand that we transform our approach to their research, design and management to optimize nitrate removal. Bioreactors can no longer be assumed to be 'black boxes' under this new, bold way of thinking. We propose a laboratory, field and modeling study to provide novel science-based tools and guidelines needed to improve, optimize and maintain removal efficacy of existing and future bioreactors. For the first time, we will open the bioreactor 'black box' using state of the art continuous sensors for water quality and gases to disentangle and quantify the tightly coupled hydraulic and biochemical processes inside.
Funding Partner: USDA NIFA Foundational Program
Lead PI: Dr. François Birgand, Biological & Agricultural Engineering, North Carolina State University (Dr. L. Christianson, IDROP Co-PI)
Evaluation of bioreactor performance and practical concerns in Illinois and across the Midwest
The Illinois Nutrient Loss Reduction Strategy assigns denitrifying woodchip bioreactors a 25% nitrogen (N) loss reduction for tile drainage. To further establish this value, bioreactors designed to USDA NRCS standards must be monitored to determine their long-term N removal performance. Such data for "normal" bioreactors is required to ensure the N loss reduction values used for bioreactors across the Midwest are the most science-based and up-to-date. We are currently studying woodchip bioreactor performance at a variety of private farms around the state to monitor N removal in addition to many other parameters.
Funding Partner: We're so pleased to have a variety of partners in this work: the Illinois Farm Bureau, the Illinois Land Improvement Contractors Association, the Illinois NRCS, and many others.
Lead PI: Dr. L. Christianson
Improving denitrifying woodchip bioreactor design and management through denitrification potential testing
This work will improve design and management strategies for woodchip bioreactors by evaluating denitrification potential and nitrous oxide production potential of woodchips, tile drainage water, and soils. Viewing inside the "black box" of these reactors to better understand inherent differences in denitrification potential will allow more informed guidance about woodchip selection, bioreactor start-up management, and design features such as soil covers.
Funding Partner: Illinois Water Resources Center
Lead PI: Dr. L. Christianson; Graduate Student Co-PI: Mary Foltz
 International Woodchip Bioreactor Collaborations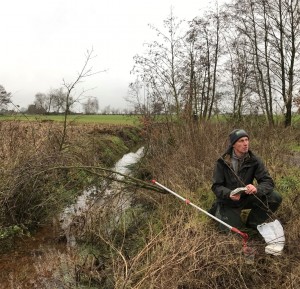 We collaborate with a variety of scientists, engineers, and farmers around the world to trial bioreactors in new areas and for new types of waters and wastewaters. From agricultural ditches in Europe to fish farms and small municipalities across North America, we are working towards refining this simple water treatment technology.
Funding Partner: Various
Lead PI: Dr. L. Christianson