2017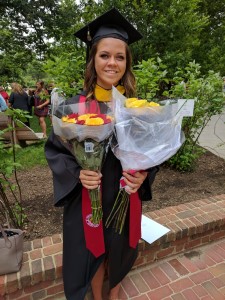 MaryRose Sheldon is a 2017 graduate of the University of Maryland-College Park with a degree in Environmental Science and Policy, concentrating in Marine and Coastal Management. MaryRose worked with I-DROP during her internship with Dr. Karelyn Cruz at USDA NIFA (Summer 2017) to help explain and visualize the complexities of conservation practice adoption across the Mississippi River Basin as a part of our Walton Family Foundation project. She brings to the group experience with statistical analysis of environmental data as well as with GIS and remote sensing. She was born and raised in Frederick, Maryland, and she takes water quality and natural resources seriously since her favorite outdoor activities are being at the beach and hiking.
Shiyang Li was a visiting scholar studying advanced denitrifying bioreactor designs for I-DROP with both lab- and field-scale studies. He's particularly interested in improving nitrate removal by incorporating a heating component into bioreactor designs and also in pairing phosphorus removal structures with bioreactors. He has a Ph.D. and a M.S. from Harbin Institute of Technology (Harbin, China), and has been a visiting scholar at the University of Illinois since 2012. Shiyang has since moved on to a faculty position in China.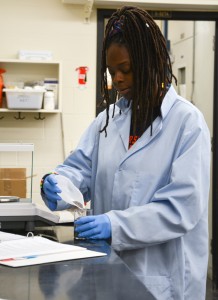 S. Bianca Bailey is a Ph.D. student in the Agricultural and Biological Engineering (ABE) department and a Dewson Fellow at the University of Illinois. She continues to be advised by Dr. Richard Cooke in ABE. She has a passion for teaching and water purification which has led to her pursuit of a doctoral degree. She is creating a sustainable water filter system to clean phosphorus from tile drainage water. She received her M.S. in Environmental Engineering at the University of Illinois at Urbana-Champaign and her B.S. in Chemical Engineering from Howard University in Washington, DC. In 2011, Ms. Bailey was awarded the White House "Champion of Change Award for Women & Girls in Science Technology Engineering & Math (STEM)" for her work in implementing water filters in Kenya and work in Sudan.
2018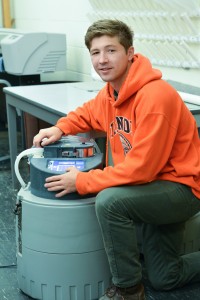 Jack Mrozek began his role as I-DROP's field research technician in May 2017 immediately after completing his Bachelor of Science in Crop Sciences at the University of Illinois. He was responsible for collecting data from field sites across the state, maintaining a wide variety of sampling equipment and data loggers, and data processing and analysis. Jack has since moved on to working at a vineyard in Napa Valley, California.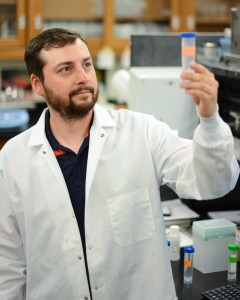 Allan Hertzberger began a Master of Science specializing in Environmental Science in the Department of Crop Sciences in May 2016 and graduated in May 2018. He holds a Bachelor of Science in Crop and Soil Science (cum laude) from Illinois State University. His graduate research focused on nutrient transport from agricultural systems contributing to water quality degradation. Allan led the "Dissolving uncertainty: A comprehensive evaluation of dissolved P in tile drainage" project. He has since moved on to PhD studies in Dr. Andrew Margenot's lab.
Teresa Tinta was a USDA NIFA intern through the HACU program (Hispanic Association of Colleges and Universities) who had recently graduated from the University of Maryland College Park with a Bachelor of Science in GIS (Geographic Information Systems). Teresa originally hails from Peru. As part of her USDA NIFA internship, Teresa worked with I-DROP and the SERA 46 multi-state committee to help spatially represent trends across the Mississippi River Basin.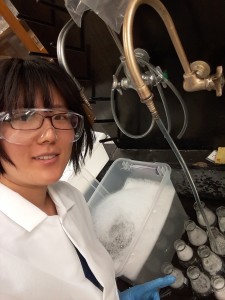 Ariel Roh, a junior studying for a Bachelor of Science in Crop Sciences, joined in the lab in February 2018. She is from Seoul, South Korea, and plans to graduate in December of 2019. Ariel is interested in agricultural water quality, and hopes to continue her studies in graduate school upon completion of her degree.
 Patricia Leon is interning with the I-DROP lab during summer 2018 as a part of the Summer Research Opportunities Program (SROP) and the Wildlife Engineers Co-managing Agriculture and Nature (WE CAN) program. She is a studying Environmental Science at Northeastern Illinois University with an expected graduation of spring 2019. Her project with I-DROP involves assessing woodchip bioreactor leachate for tannic acid and color.